For context, the man behind these words is no music billionaire, but rather a young artist, living outside of NYC, who has worked to establish his foundation and successfully make music his full time career. My name is Brett Miller. Welcome to my site. Chances are if you're reading this, you're in the midst of your own music journey, looking to find new ways to monetize in this vast industry. Or maybe not. Either way, glad you're here. I constructed this list according to my past experiences and aspirations, along with my unbiased advice for those starting out. I have, in some way, been involved in each of these facets of the industry, and am constantly making strides to dive deeper into all of them. This is the hustle, baby!
So, this list is definitely aimed at new artists/musicians, looking to get their ball rolling by making some money inside the music world, and could also help some other established artists with considering new income streams. A major, but reasonable goal for following through on any (or all) of these is being able to quit any job outside the industry, and take a giant leap toward making music a sustainable full-time career.
Performing
I know…"no sh*t, Brett", but this one is worth digging into. Of course, the nature of live performing in person has been severely impacted due to Covid, but this does not mean there aren't any more performing opportunities. Everyone knows this general idea, but not a lot of people understand how to make it happen for themselves. And I don't mean getting a one-time gig whenever you can, I'm talking about filling out your calendar year with paid performances.
Depending on so many factors (ie. instrument you play, genre you play, city you live in, etc), you can find your own path to performing regularly. It gets tough trying to relate this idea to everyone, but I'll do my best by using me as an example…an abridged version.
I went in deep on this facet of music to really deepen my musical roots, while also making some money in the process. I chose to go down the path of entertaining for whomever would have me. Growing up playing piano and singing, I learned so many of my favorite songs until I had a sizable catalog of music, and would eventually start playing out at restaurants, country clubs, hotels, and plenty of weddings and private events.
This was a path I made for myself early on, by stumbling around town to find some cool place to play. Using my experiences elsewhere to land the next gig. I was relentless, merely to make sure I don't return to a job outside of music. I was able to do this alone, but this method can work for groups too. It's about finding your niche. Find out where your music fits and go and present yourself.
And like I keep saying, this is only one way of doing it. I have had several good friends make very good money busking (performing) in the streets. Seriously! Talk about taking control. They set up their spot wherever, play whatever they want, and don't need to wait on anybody, all within reason of course. I respect buskers a lot, as they are an example of 'if you want it bad enough, you'll make it happen.'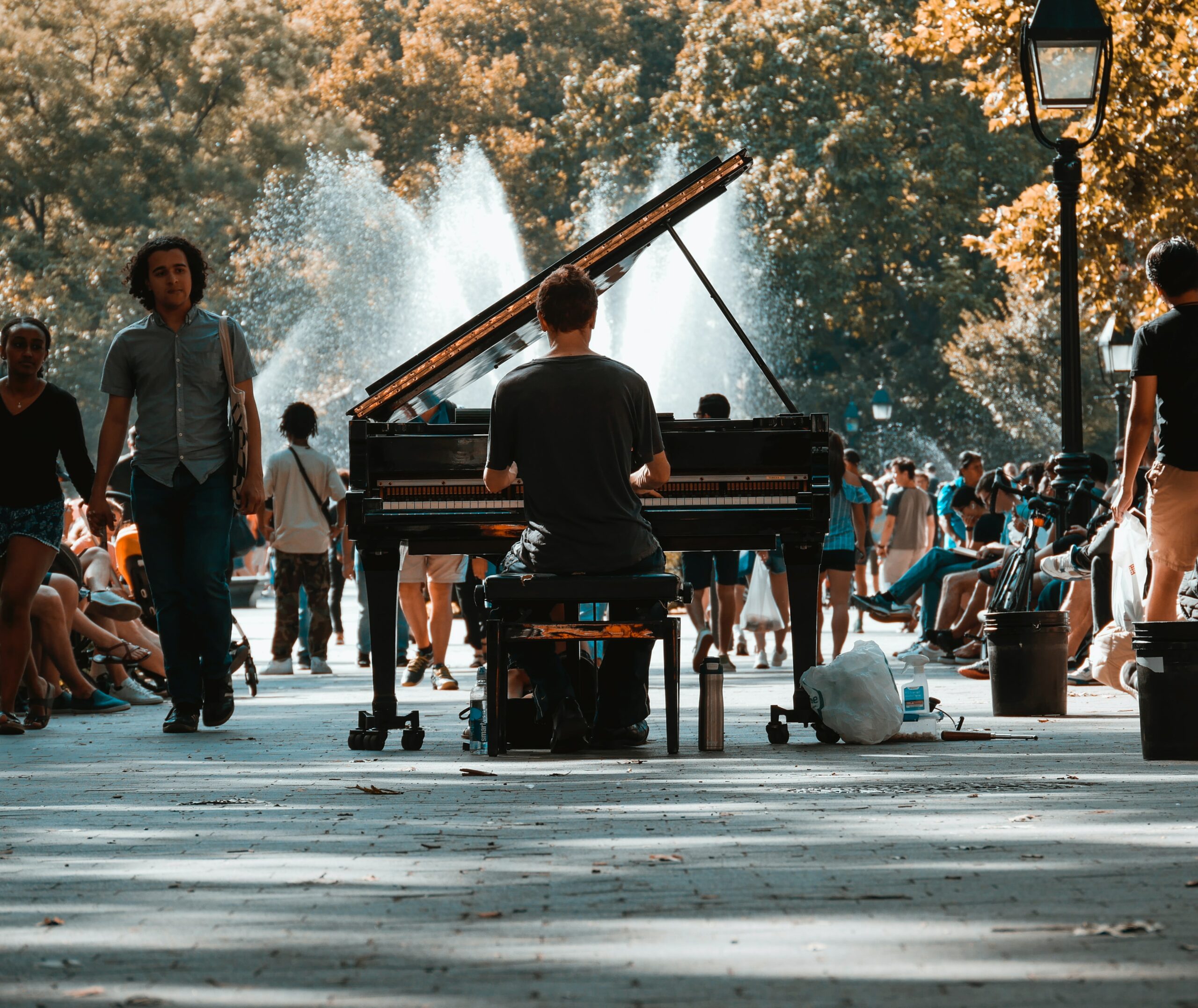 To get back to today in 2020, and our current "situation", there is definitely a growing business inside of live streaming. Particularly for music, there are hundred of artists who have cultivated sizable followings that not only attend each performance and engage with comments and hearts, but also tip their entertainers. Same can be said for hosting a YouTube channel. If you find your own way to consistently upload performance videos, or any reoccurring content, you'll become a candidate to monetize your videos off of ads. Many music YouTubers also open up a Patreon account for fans and viewers to donate funds to their channel, especially for cover artists that don't have full rights to monetize their videos with ads.
The idea is always to find & perform for the people, wherever they are. There will always be money-making opportunities wherever you perform, as long as you seek to entertain others and bring some value to their lives, you will be one step closer to opening up an income stream you can rely on as you keep growing.
Links to learn more:
Music Industry How To – How to get gigs in 2020 – The Ultimate Guide 2020
Restream.io – How to live stream your music: a full guide for musicians
Recording Work
I'll just jump over comments on how obvious this sounds, because good advice is always worth repeating, or in this case, expounding on. Finding opportunities to record with others has never been easier thanks to the internet. Several sites were actually created to connect music creators together, providing a medium for artists to find help with finishing a composition, mixing and mastering, or even to start something from scratch with some fresh talent.
I've spent the last few years now enlisted on the music jobs-posting site SoundBetter.com, with goals of getting involved with other artists, while also opening up another stream of income. Being a singer/songwriter, with an efficient (not amazing) home recording studio, I listed myself available to record demo vocals for people's tracks, as well as for toplining tracks (writing lyrics and melodies over someone else's track). Often, I received projects requesting both. Over 2-3 years I had worked with people all over the world, sharing my talents, and ultimately forming solid relationships that are still strong to this day. I also supplemented my income, having made some good money when I needed it. Now that's a win-win.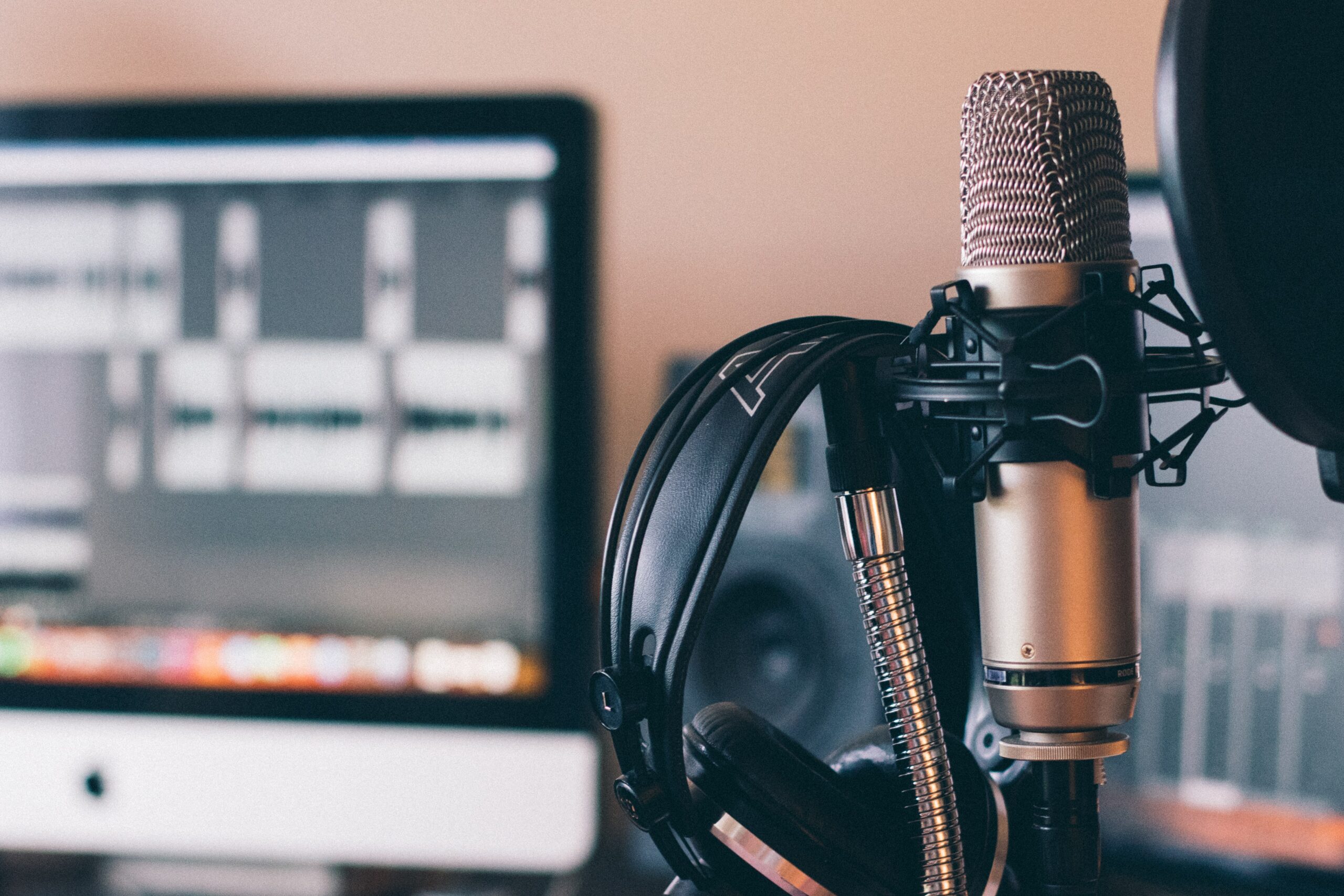 Obviously, receiving work is different for each artist, nothing is ever guaranteed, but I also believe you get out what you put in. The more feelers you put out, the better. Check out SoundBetter, and other similar artist-connecting sites like Airgigs or even Upwork. Hell, we can never count out the resourcefulness of Facebook & Instagram. I've definitely received DM's from interested musicians wanting to collab, and also reaching out myself at particular times. Spread yourself out, make yourself known, deliver on each opportunity, and watch how far you'll go in this area of the industry.
Links to learn more:
YourAudioSolutions – Is it Worth Joining Sites Like SoundBetter, UpWork, Fiverr to find work?
Spinnup – Collaborating with other musicians
5PIECE – How to Find Artists for Your Beats
Music Sales & Royalties
This segues very nicely into another obvious, yet often misunderstood income stream: collecting royalty revenue from all your recording work. Let me clarify by saying not all recording work will lead to royalties down the road. Several gigs on those sites previously mentioned will be work for hires. That said, some projects will be made with royalty splits, not to mention any and all music you've released independently is accounted for here.
Sadly, a lot has changed since the days of CD's. I won't dive in too deep, but this facet is rarely dependable as a primary source of income, since people don't want to pay for music any more, even if you're a major aritst. However, making sure you and your music are registered in all the right places is crucial to unlocking a pivotal income stream that will serve you appropriately for your entire career of making music.
For me, in just a few years of releasing music, and making some strategic investments, my incoming royalties have effectively become the "cherry on top" to a monthly revenue report. It's definitely a long game, and of course it will be different for each musician. Regardless of any of that, you want to put yourself in the best position; making sure you're receiving ALL your royalties on your music, and that you're prepared whenever your music does pops off, lands on TV, internet radio, etc.
So many artists (myself included at one point) have royalty money left on the table without even realizing it. It's no secret that the behind-the-scenes of releasing music is confusing, with song splits, publishing, master recording splits, licensing for covers, and all else. It's easy to miss something, and I would go as far as saying some companies are betting on that. In any case, you gotta go claim what's yours, and that takes doing your homework, or working with someone who knows where to look.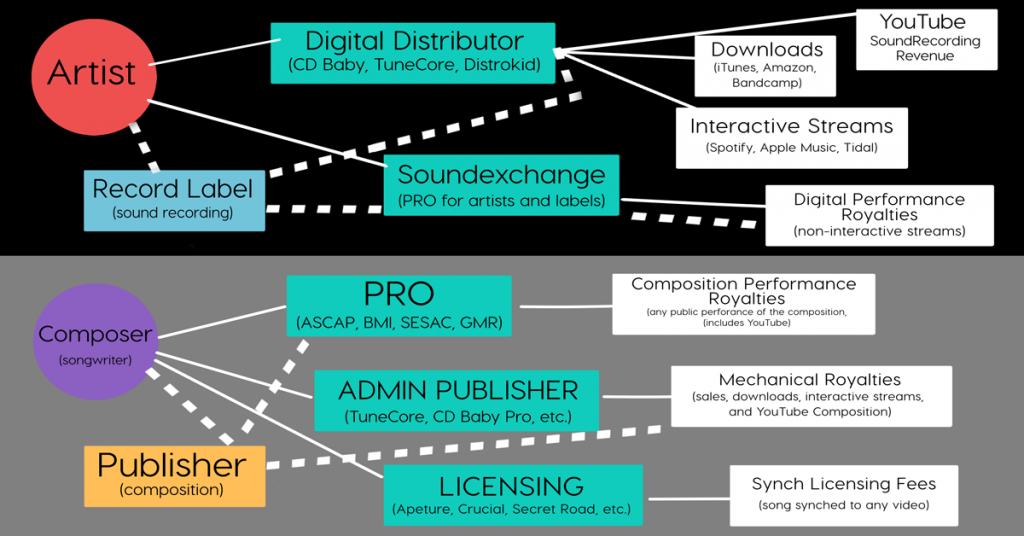 For starters, making sure you're represented by your country's Performance Rights Organization (PRO) is always step 1. In America, we have BMI & ASCAP, as the major players in the space. They both do exactly the same thing. My only advice for selecting is to consider joining one where other collaborators of yours belong to and go with that. When you all eventually create music together, it will be helpful that you all are with the same PRO. Other than that, it's safe to choose either. The PRO will handle retrieving your writer/publisher royalties when your song is played on the radio, TV commercial, Movie, or even on Pandora, Spotify Freemium, and other internet streaming involving ads. This essentially represents 50% of your song.
The other 50% of the song is called the Master Recording royalties. This half of the pie is represented by your distributor (ie. Distrokid, Tunecore, CDbaby, etc.). Your distributor will collect royalties from all your streaming platforms (without ads), including Spotify, Apple Music, YouTube, and even TikTok. This is all pretty simplified for the ease of read. I'll leave more resources below, but essentially with all this in mind, you can see how important it is to make sure you're registered with everyone you need to make sure you get paid today and forever in the future as your continue your music-making career.
Links to learn more:
Ari's Take – How To Get All Your Music Royalties: ASCAP, BMI, PRS, SoundExchange, PROs and the Rest
Ari's Take – Registering w/ ASCAP/BMI Is Not Enough To Get Paid
ICON Collective – How Music Royalties Work in the Music Industry
Branding & Merchandising
So as you can tell, the name of the game is really how to position yourself and your music to capitalize on all the roaming attention online. Whenever society is in full motion again, the digital age will remain ever-present. This is about making your mark, building your domain, and consistently providing value to all your viewers, followers, subscribers, and fans.
What I love most about this facet of music is that the creativity knows no bounds. People come up with the most impressively creative ideas for themselves, their merchandise, how they present that merchandise, how they market it, etc. It's the wild wild west out here, anything goes. You want to sell shot glasses with your face on it, because you sang about a messy hangover in one song? Go for it. How about scented bandanas with your logo on it to walk around your neighborhood?……Go for it.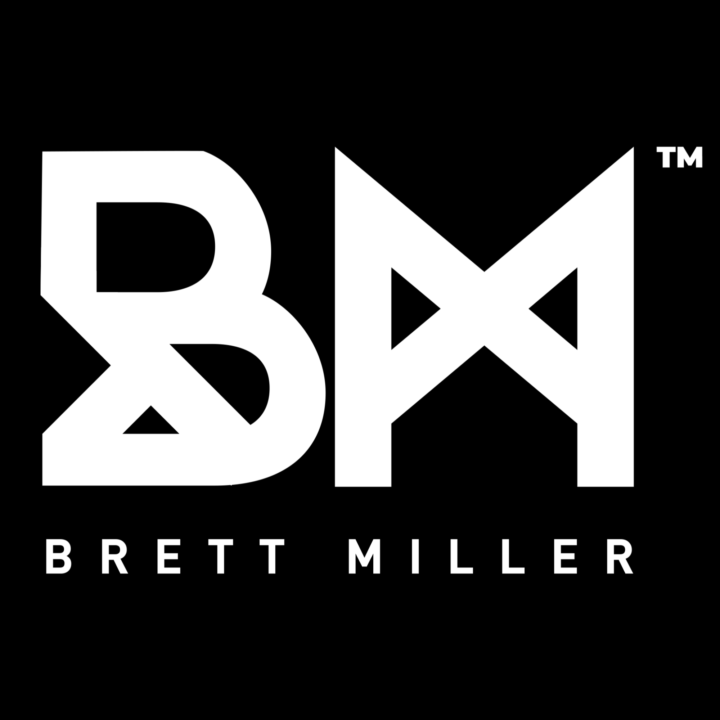 For the record, I made both of those examples up on the spot, but you get the picture. Your creative merch ideas are another segment of your brand. I know it may not be right on the money with music, but in terms of your overall artist success, being able to hand something of yours to a fan of your music is priceless, regardless the item and price. It's the connection. It's the relationship formed. It's the memory made. The lasting impressions of artist-fan relations is the reason some legendary bands have cult followings, even if you nor I have ever heard one of their songs. That band found their following via the value they gave to their fans in the forms of music, concert memories, public appearances, autographs signed, pictures taken, and passing on their brand to their fans in one form or another to wear proudly in their hometowns. If they can find their following through their music and brand, we can find ours.
I'll admit this one has been a major focus of mine the past year. Thanks to some hustling within the earlier categories, I'm finding big opportunities for me and my brand to expand with a stronger domain & brand aesthetic, personalized merchandising and channeling all my creativity to provide even more value than just my music, hence this blog. I'm shooting for the moon, leaning heavily into my brand and challenging myself to become clear on what my entire artistry represents. I want to perform for the rest of my life for people who are truly with me and have been since the beginning. In just the first few years, we are underway.
We, as artists, are in the business of impressions. We perform and create not only for a chance that a spectator might like or love our work, but really that they identify themselves inside of our work. I know how it feels to get locked in to an artist completely, and I know you do too. It's more than just the song, it's the look, it's the vibe, it's the colors, it's the style, it's the message that resonates with us forever. We're hooked, and that's the power of the brand.
Dive deep. Get creative. Ask tough questions and make bold decisions. Stay authentic, and grow into yourself. It's not about copying what's cool, it's about discovering yourself and what makes you unique.
Links to Learn More:
Music Gateway – Music Branding 101: How To Build A Brand As A Music Artist
AWAL – Don't Be Boring: A Musician's Guide to Branding
Spinnup – A Complete Guide to Branding Yourself as a Musical Artist
Synch-Licensing / Writing for Brands
Lastly, another lucrative path to take as a music maker is down the path of synch licensing, as well as writing for brands. Synch licensing usually eludes to your music (whether originally intended for 'synch' or not) being used for commercial media, like for TV shows, movies, and the ads in between. I know this seems to be an extension off of Music Sales, and you're right. It is, but this world proves to be truly independent. If the rest of the above categories are represented by the planet Earth, synch licensing would be the moon. So many music professionals in this space make 100% of their income through pitching libraries of music at a time to their long-time agents and music supervisors all across the world, hoping for a placement or two.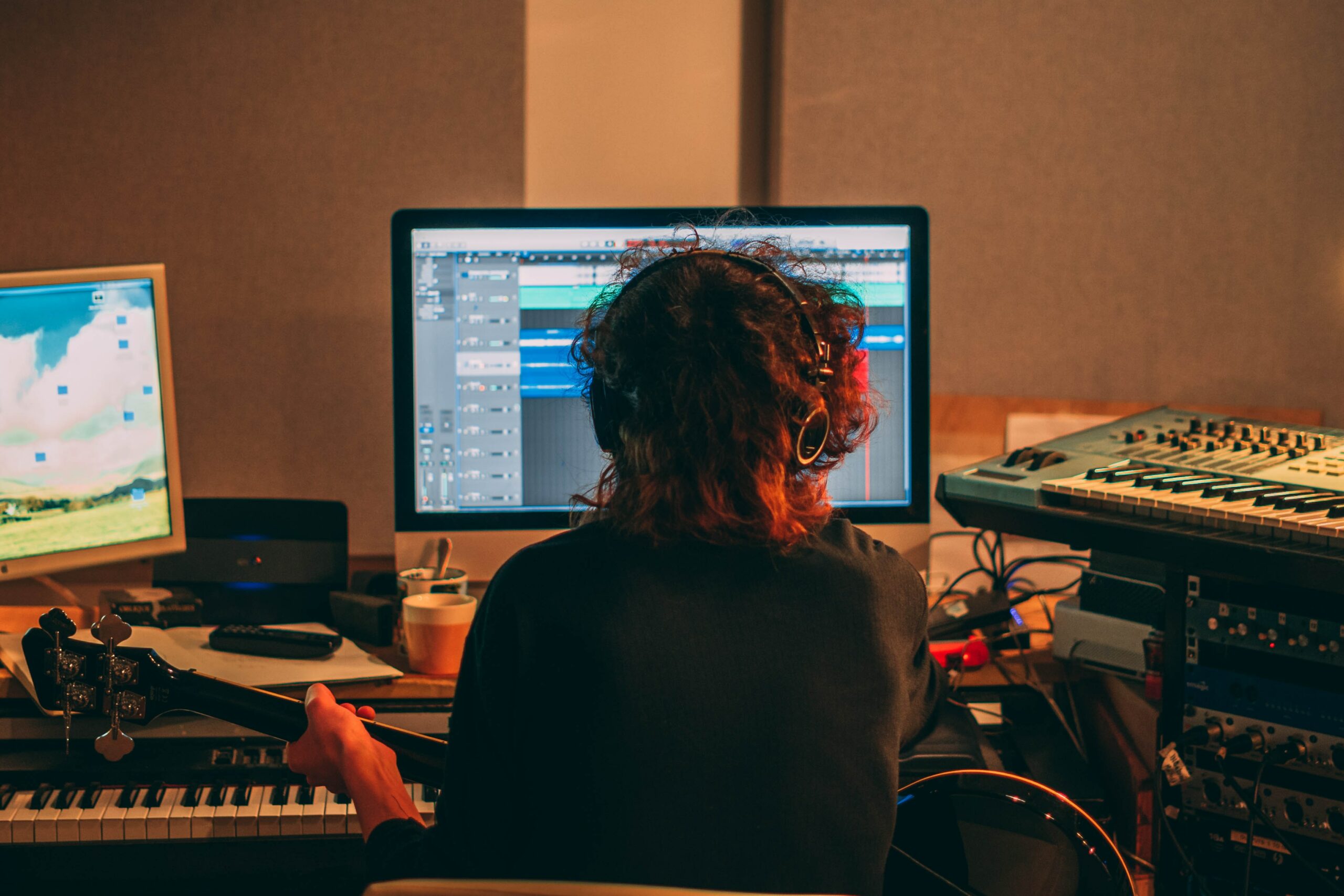 I personally think this facet of the industry is extraordinary, and I willingly admit I am only just discovering this world first hand myself, having collaborated with producers who've sought to add songs to their libraries. This path tends to be chosen by those musicians are not or who've chosen not to be a performer or touring act. However, as a touring artist or band becomes more popular, their music can very easily be scooped up into this commercial industry. The best modern example to date I can think of is the song "Best Day of My Life" by American Authors, which I last heard had over 200 placements nationwide. Needless to say, they easily recouped any production costs for that song…lol
In the same space, is writing for brands. Of course that is already implied with TV commercials, but this extends into deeper realms like music for the brand's websites, or in-person events, the list is internally endless. Many enormous brands have large budgets just for finding and using music for all of their ventures. The amount of money in this facet of the industry is unreal, and I'm only speaking from the outside looking in. I'm very excited to dive into this space more over the next few years. Check out these links below for more information on the subject.
Links to Learn More:
Music Industry How To – 11 Best Music Licensing Companies 2020 That Can Get Your Music Placed
Sonicbids – 4 Types of Sync Opportunities Where Indie Artists Can Beat Out Major Label Artists
Digital Music News – How to Fire Your Sync Agent & Make Some Serious Licensing Money
Conclusion
All this to say, it is very possible to have your hands in all these pots (is that even the expression?), but when beginning, my advice would be to get clear on what kind of career you really hope to have in music, and make your first move directly into that. Ask yourself the right questions. Do I want to perform on stage, or am I more of a studio rat who just wants to make music at home? Is lyric writing really important for me to develop, or am I more about building tracks and collaborating with other artists?
Assuming you maintain a consistent positive growth for a number of years, any music maker can find themselves involved in all of these facets of the industry, if they want to be. As long as you stay honest with yourself and what you want, and allot yourself the time and energy to build, you'll give yourself the best opportunity to establish yourself as a full time musician, and you will never need to look back.

Good luck.
Want to discover more information on how to get started on building your artist business? Check out my other For Artists posts on this blog for popular topics, as well as some links below to some of my favorite resources pertaining to the successful independent artist.
Any comments? Questions? Backhanded compliments? Please feel free to share your thoughts below. We want to extend this indie artist community so we can continue to change the game for good. Join in and share your journey, as we all share our own. We're in this together. Until next time.